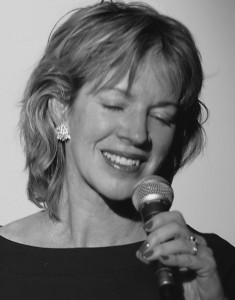 I'm happiest when I'm singing. It's my life's most wonderful gift. For over fifteen years, I've sung professionally in blues, rock, R&B, a cappella gospel, jazz, pop, children's music and jingles.
Born of musically gifted parents, my siblings and I have memories of our musical beginnings as follows: night after night, our parents gave us the choice of either going to bed early, or staying up later and listening to music!
And so it went, our early exposure to jazz, classical music, opera, show tunes and the like formed the rich relationship every one of us carried into the arts!
Inspired by the likes of Joni Mitchell, Sarah Vaughan, Bonnie Raitt, Rickie Lee Jones, Phoebe Snow, Ella Fitzgerald and Carmen McRae, to name just a few, I went on to singing as a profession. And, on many occasions during my singing career I've had the privilege of giving back, by performing for events and fundraisers supporting numerous non-profit organizations, environmental and charitable causes.
LISTEN TO SAMPLES FROM MY ALBUM!
I invite you to take a moment and just listen… Venus In Transit is produced in a way that allows the integrity of the live recording and the beauty of the music to come right through — a rarity in today's music world. Venus in Transit features Eugene Uman on piano, Claire Arenius on drums, Jamie MacDonald on the bass and yours truly on the vocals.
For information about where to buy the CD and to learn more about the musicians and the music, please visit the album's Web site, www.venusintransit.info!